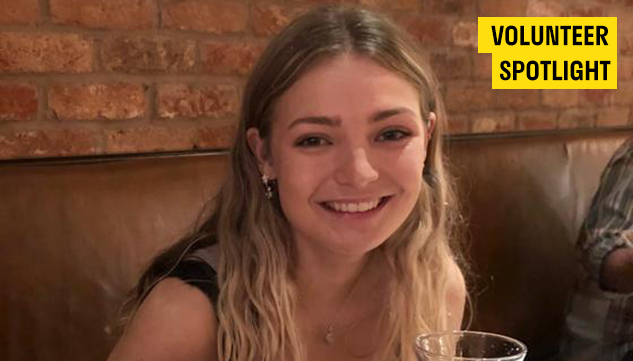 Posted on 25 January 2023
This month we have asked Grace Buckley to contribute to our Volunteer Spotlight series where we are asking volunteers to share their experience with us.
Thank you to our fabulous volunteers for contributing to the continued success of Castlefield Gallery.
---
Hi Grace! Tell us a little about yourself. How long have you been volunteering with Castlefield Gallery?
I'm studying for my MA in Art Gallery and Museum Studies at Manchester Uni, I've been volunteering at Castlefield Gallery for a year.
What made you want to volunteer here?
I wanted to get some experience in a gallery setting and to start learning some of the skills I'll need to work in the cultural sector.
What's your favourite thing about volunteering at Castlefield Gallery?
I really like the variety of volunteering opportunities, I get the chance to work on the welcome desk during exhibitions but also to help with events and installing exhibitions.
What would you say to someone who's thinking of volunteering with Castlefield Gallery?
It's a really good way to learn new skills and meet other volunteers. It's also a great excuse to see some art!