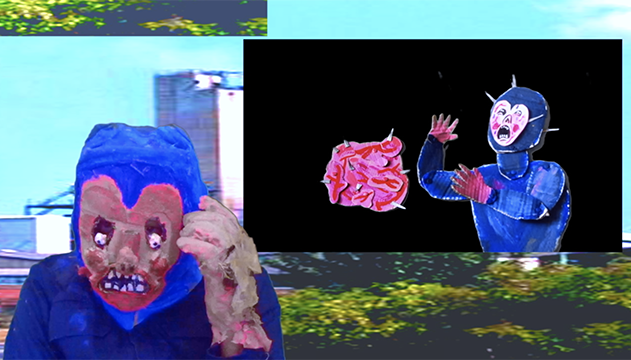 Posted on 18 August 2020
Castlefield Gallery has continued to nurture contemporary visual art and artists during the lockdown period, taking our exhibition Soft Bodies online with new digital content, generating paid work for artists in a time of great uncertainty, contributing to non-digital activity to reach out to vulnerable communities in the region as well as focusing on intergenerational artists' projects. We will maintain this blended approach, offering content and work to those who are still not able to visit gallery spaces.
As we return to the gallery we can reveal the Castlefield Gallery programme for the period September 2020 – November 2021. 
---
For our Autumn / Winter 2020 season, Castlefield Gallery will present two group exhibitions, Soft Bodies followed by Obstructions.
In early 2021 Castlefield Gallery launches one of two 2021 Castlefield Gallery Associate Members Exhibitions, this first show is being guest selected by Open Eye Gallery Curator Mariama Attah. The application deadline for Castlefield Gallery Associate proposals is 26 August 2020.
In March 2021 we are pleased to present Nicola Ellis and Ritherdon & Co Ltd: No gaps in the line, the first major solo exhibition of work by Nicola Ellis. This is followed by the second of our Members Exhibitions.
In June 2021 we will simultaneously launch The Naming of Things, a group exhibition curated by Castlefield Gallery Associate Bryony Dawson and The Annotated Reader: A publication-as-exhibition and exhibition-as-publication conceived by Ryan Gander and Jonathan P. Watts.
The  Autumn / Winter 2021 season will open with an ambitious solo presentation, John Powell Jones: Cyber Junk. We continue to partner with IMT Gallery, London, to deliver this exhibition which will be presented in two parts across both venues.
You can already find lots of information about these exhibitions on our website, including a host of online and downloadable content to explore, developed and shared whilst our galleries have closed.
To explore our gallery exhibition programme September 2020 – November 2021 further, read or download more information here.
Image: John Powell-Jones, Quantum Loop, video still.
GALLERY DOWNLOADS
RESOURCES
PRESS