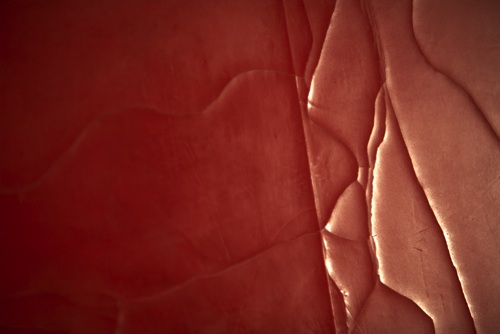 29 October 2014 / 18:30-20:30
For CG Associates members only
Show and Tells from CG Associate members Magda Chadala, Susan Gunn, Carolyn Curtis Magri and Mark Haywood:
Carolyn Curtis Magri: I am currently making A1 drawings based on prison loaf – these take 6 months to complete –  and working with shattered glass from the windows of cars which have been vandalised or broken into.
I have experienced first-hand the atmosphere in prisons and bear witness to the physical and psychological effects of incarceration and bodily confinement. I am interested in Utopian Treatises and socialist ideals and the idea that making art can somehow contribute to desistance. I am, at the same time, critical of romantic notions of rehabilitation.
Magda Chadala: I am especially drawn to colour, mood and shape. I don't have specific themes or subject but I like to paint in a spontaneous way. When I paint I follow my intuition. Currently I mainly use watercolours and inks.
Mark Haywood: My aim as a figurative artist is to portray a strong feeling of emotion and character of the subject. For me, the visual element of a scenario or person immortalized on canvas carries infinite meaning. I endeavour to explore and render multiple aspects of the human form expressing passion, balance, grace, power, fear, knowledge and excitement.
Susan Gunn: Susan Gunn was born in Bolton and studied Fine Art Painting at Norwich University of the Arts. She gained international recognition when she won the Sovereign European Painting Prize in 2005. She is working on a commission for an innovative low carbon building at the University of East Anglia. She will discuss her painting practice which comprises of using natural earth pigments and a traditional binder; and outline her concept for her current project.
Find more info about CG Associates on the Associates page
Venue: Castlefield Gallery, 2 Hewitt St, Manchester, M15 4GB
Image: Susan Gunn – Divided Ground: Red 2008 (detail)