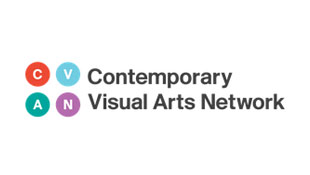 Posted on 29 March 2015
Castlefield Gallery is very pleased to tell you about Modern History vol. 1, a new exhibition that brings together the work of artists from the North West, guest curated by Lynda Morris. The exhibition preview will be on Friday 24 April at the Grundy Art Gallery, Blackpool, 5pm-8pm. 

A programme of events and talks, including a lecture by Lynda Morris, will take place at the gallery on Saturday 25 April, from 11am. The exhibition runs until Saturday 13 June, 2015.
Modern History vol. 1 is the first of a series of three exhibitions of North West based artists taking place across the region in 2015. Initiated by the Contemporary Visual Arts Network North West (CVAN NW), which Castlefield Gallery is a member, the exhibitions at Grundy Art Gallery, Blackpool, Bury Art Museum & Sculpture Centre and The Atkinson, Southport form a core part of a programme of professional development for artists based in the North West which aims to give increased exposure both inside and outside the region.
The exhibitions will be accompanied by a series of artist / curator talks, tours and open studios.
Lynda Morris said: "I know from curating EASTinternational that the North West has some of the best artists working in Europe today. It is still possible to be an artist who is a moral force in modern history, if you make work about the life of the people in Manchester, Liverpool, Preston, Birkenhead or Cumbria."


Hold the date in your diary – more details will follow in due course.