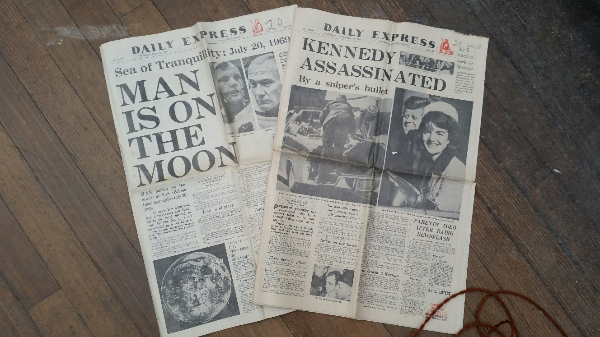 Posted on 24 April 2015
Modern History Vol. I, guest curated by Lynda Morris previews at the Grundy Art Gallery on Friday 24 April 2015, 5-8pm (speeches at 6.15pm).
Artists: David Alker, Pavel Büchler, Clara Casian, Alan Dunn, The Exhibition Centre for the Life and Use of Books (Rob Carter, Dan Fogarty, Lauren Velvick), Mishka Henner, David Jacques, Tabitha Jussa, Rosalind Nashashibi and Lucy Skaer, Joe Fletcher Orr, David Osbaldeston, Susan Walsh, Gary Wiggins, and Jen Wu.
Modern History Vol. I continues at Grundy Art Gallery from 25 April to 13 June 2015.
Grundy Art Gallery, Queen Street, Blackpool, FY1 1PU. Open Monday to Saturday 10am-5pm and bank holidays 11am- 4pm.
Modern History, Vol. I is a group exhibition featuring new commissions and existing works by leading national and international contemporary artists based in the North West.
Guest curated by internationally respected curator Lynda Morris, this is the first time that many of these artists have been presented together. The exhibition offers alternative perspectives on cultural, social, and political change, from different generations of artists who reflect on local and global issues, post 1969 to present day.
Exploring subjects as diverse as cinema, global communications and surveillance, warfare, football and leisure, and histories of counter-cultural production, works are presented in a range of media including drawing, film, painting, photography, sculpture, and sound art.
Initiated by the Contemporary Visual Arts Network North West (CVAN NW), this is the first of three exhibitions, promoting the talent of contemporary artists living and working in the North West. Funded by Arts Council England with support from Lancashire County Council, University of Salford, Manchester School of Art and CVAN NW network members.