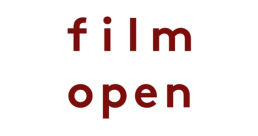 Posted on 29 July 2015
Castlefield Gallery is delighted to be part of Film Open, a new screening programme of artist films, featuring twenty recent works selected from an open call to Associate members or studio holders of Spike Island, Bristol; Extra Special People, Birmingham; Transmission Gallery, Glasgow; Castlefield Gallery, Manchester and S1 Artspace, Sheffield. The programme launched at Spike Island in May 2015 as part of the Open Studios weekend and tours to all of the venues and the ICA, London in 2015.
The selection for Film Open 2015, titled Index, was made by Steven Cairns, ICA Associate Curator of Artists' Film and Moving Image. The selected artists are; Liam Allan, Dan Auluk, Emma Charles, Karen Cunningham, Aideen Doran, Jemma Egan, Warren Garland, Alexander Storey Gordon, Lewis Den Hertog, Toby Huddlestone, Stuart Layton, Maryniak and Mclean, Mathew Parkin, Fred Pedersen, Susannah Stark, Jack Saunders, Jane Topping, Charlie Tweed, Grace Williams, and Laura Yuile.
Index, the title for this year's Film Open, references the open call submission process while critically reflecting on the methods and approaches of many of the participating artists.
Steven Cairns said 'The programme features some of the best works by emerging artists from across the country. Not only does the Film Open offer an opportunity for artists, the screening programme is also a unique opportunity for audiences to discover new artists and amazing works.'
 Screening dates for the Film Open 2015 are as follows:
·       Spike Island, Bristol, part of Spike Island Open Studios: Friday 1 to Monday 4 May 2015, 6pm
·       Extra Special People, Eastside Projects, Birmingham, part of Digbeth First Friday: Friday 7 August 2015, 6.45pm
·       Transmission, Glasgow, at Tramway as part of the annual Artist Moving Image Festival (#AMIF2015) presented by LUX Scotland: Saturday 12 to Sunday 13 September 2015
·       Castlefield Gallery, Manchester: Thursday 1 October 2015, 6.30pm
·       Institute of Contemporary Arts (ICA), London: Wednesday 11 November 2015, 6.45pm
·       S1 Artspace, Sheffield, December 2015: date to be finalised