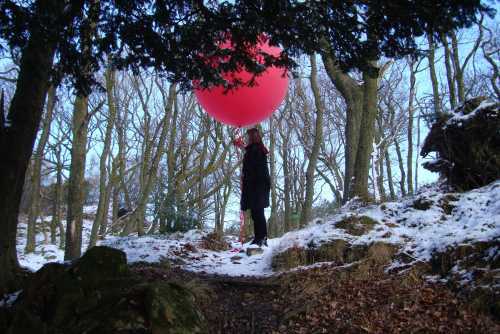 Posted on 20 May 2014
Following CVAN North West's recent funding announcement, details of an exciting new freelance opportunity have been released.
Contemporary Visual Arts Network: North West (CVAN: NW) are seeking a highly organised and motivated individual to coordinate the Art: Audience, Development, Discourse and Skills(Art: ADDS)project on a freelance basis.
Art:ADDS is a two year-long programme that will use and develop skills, knowledge and expertise in the North West to improve visual arts organisations ability to build upon and increase audiences.
Playing a pivotal role, the Project Coordinator will be responsible for the overall management and delivery of Art:ADDS and will act as the main point of contact for all involved.
Deadline for Applications: Friday 30th May 2014 at 5pm
For more information and to download the full brief visit cvan.org.uk
Image: Edwina Fitzpatrick with a video camera attached to a 1.7 metre helium filled balloon part of a year long experiment involving videoing forest thresholds working with the Forestry Commission in Grizedale Forest, one of several organisations working to strengthen the visual arts through CVAN North West.