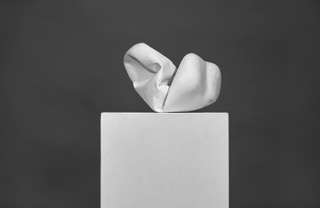 Posted on 13 December 2019
Castlefield Gallery is pleased to share news of the ten artists selected for the GMCA bOlder programme, a talent development programme for contemporary visual artists aged over 50. bOlder is a unique programme for artists, to support their careers and creativity in later life. The ten successful candidates, who live throughout Greater Manchester, were chosen from a highly competitive selection of applicants. They were each selected for the quality of their application and the potential benefit of the support Castlefield Gallery will be able to provide them during the six-month programme.
The bOlder programme will offer tailored development for them as individuals and as a collective group. Castlefield Gallery Artist Development Co-ordinator Jane Lawson will lead the programme which will include one-to-one coaching, professional development workshops, and research trips. The opportunity was devised in response to the lack of professional development opportunities for older artists nationally, and it is the first UK scheme to tackle the dearth of skills and career training specifically available for this age group.
Greater Manchester is the UK's first Age Friendly city region and Greater Manchester Combined Authority recognised the need to increase the visibility of older artists and to create opportunities for them to develop their skills and talent. Greater Manchester Combined Authority has committed to the bOlder scheme as part of Great Place GM; a programme to diversify engagement in arts and culture across Greater Manchester through strategic programming and partnerships.
The ten selected artists are:
Tina Finch, Bolton
Sabrina Fuller, Manchester
Maya Chowdhry, Manchester
Jack Doyle, Oldham
Christopher Rainham, Rochdale
Claire Hignett, Salford
Patrick O'Donnell, Stockport
Ian Vines, Stockport
Sarah Feinmann, Trafford
Jane Fairhurst, Wigan.
Councillor David Greenhalgh, GMCA Lead for Culture, commented: 'Our vibrant city region supports creativity across the whole life course and for older artists, it can be particularly challenging to find opportunities for professional development and career support.  Our innovative approach to creative ageing in Greater Manchester is underpinned by initiatives like bOlder that develop the skills, employability and talent of older artists.'
Great Place GM
Great Place GM is an action research programme led by Greater Manchester Combined Authority and funded by the Heritage Lottery Fund and Arts Council England with the aim of achieving recognition for the essential role of culture in the lives of Greater Manchester residents. New partnerships and innovative ways of working are demonstrating the power of culture to deliver against Greater Manchester priorities including health, ageing well, transport and skills.  Great Place is working across the city region to build evidence through resident engagement, build capacity to support the sustainability of the cultural sector, create new links between culture and other sectors and test and evaluate new models of local delivery.
Image: Paddy O'Donnell What's in the Fridge
bOlder is supported by our partner organisation Greater Manchester Combined Authority