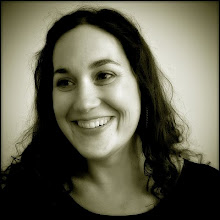 Posted on 25 April 2013
Castlefield Gallery is delighted to tell you about an upcoming event ​that will be held at the gallery:  Blog Better with Kate Feld.
In this 2 hour session on Tuesday 28 May Kate will cover the basics that go into writing engaging blog posts, using links and photos intelligently, and developing a content plan. Then learn how to build your audience and create a community of engaged readers using social media. You'll leave inspired and ready to get blogging.
Kate Feld is a writer and editor who specialises in digital writing projects. She runs the Blog North Awards and its affiliated network and works nationally as a blogging trainer and consultant with organisations including Arts Council England, BBC and Manchester Museums Consortium. Her long-running blog, Manchizzle, was described as "the pick of Manchester culture and hub of blogging goodness" by the Guardian.
Date and time: Tuesday 28 May 2013, 6:30pm
Places are strictly limited. Early booking recommended.
Cost: £25  To book a place go to blogbetter.eventbrite.com
For more information please contact Kate Feld at kate.feld@gmail.com
For information about hiring Castlefield Gallery to host your event please contact Jennifer Dean, Communications & Audience Development Coordinator on jennifer@castlefieldgallery.co.uk.