17 May 2018 / 6pm-8pm
Join us for the preview of Oh, it is easy to be clever if one does not know all these questions on Thursday 17 May 2018, 6pm-8pm

Exhibition dates:
Castlefield Gallery (Manchester) |18 May – 1 July 2018
DOX Centre for Contemporary Art (Prague) | 20 June – 10 September 2018
Castlefield Gallery is pleased to announce its collaboration with guest curators Pavel Büchler (Manchester, UK) and Mariana Serranová (Prague, CZ). Büchler and Serranová are working with Castlefield Gallery and DOX Centre for Contemporary Art (Prague, CZ), to deliver an exhibition in two parallel parts, bringing together a number of early career artists from the two cities. The aim is to initiate a dialogue among practices that are developing within an emerging generation in two distinct cultural environments and artistic traditions.
Between May and September 2018 artists from both countries will host one another in their respective countries. During this time Nicola Ellis (Manchester, UK) will travel to Prague to develop a new large-scale sculptural installation for the exhibition space at DOX, and Pavel Příkaský with Miroslava Večeřová (Prague, CZ) will also develop new site-specific work for the exhibition at Castlefield Gallery.
Borrowing its title from a passage in Robert Musil's novella The Confusions of Young Törless (1906) the exhibition focuses on work that seeks to link instinct and imagination with perception and understanding, rather than indulging in critical analysis or the invention of metaphors.
While none of the artists are specifically concerned with questions of cultural identity or background, nor do they typify discernible local strategies, fashions or trends, they nevertheless reflect indirectly a sense of their time and place. Their works show strong, individual positions and attentive engagement with the contemporary world, demonstrating a commitment to art as both an agent and integral part of lived experience.
The works in the exhibition are formally diverse, ranging from the classical genres of drawing, painting and sculpture, to performance and video. They are connected by one characteristic – a trace of time invested in the process of their making or perhaps the passage of time that has left its marks on the surface of things. The works avoid any sense of narrative or historical reference and the connections among them offer no guide to interpretation. They are records of singular observations and discoveries, working and thinking, presented as tentative open-ended propositions rather than definitive statements.
Czech artists: David Fesl, Martin Kohout, Lucie Michnová, Vojtěch Novák, Pavel Příkaský / Miroslava Večeřová
UK artists: Nina Chua, Nicola Ellis, Maeve Rendle, Evangelia Spiliopoulou
DOX Centre for Contemporary Art is a multi-functional space created thanks to a private initiative through the reconstruction of a former factory in Prague's Holešovice district. The name DOX is derived from the Greek word doxa, which among other things means a way of perceiving things, an opinion, a conviction. DOX's programme differs from other similar exhibition institutions (the combination of a "kunsthalle" with a multifunctional cultural centre) primarily through art projects incorporating critical reflection on current social topics and issues overlapping with other "non-artistic" areas and disciplines such as psychology, philosophy, history, sociology, political science, etc. Through exhibitions of contemporary international and Czech art, DOX explores contemporary topics and further develops discussion through various accompanying programme formats and events for the general public ranging from conferences and panel discussions to film screenings, interactive workshops, and public happenings. An important component consists of educational programmes for primary and high school students, which primarily emphasize the development of critical thinking. DOX also offers programmes for children.
Exhibition partners
Exhibition funders and supporters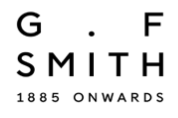 Special thanks to Castlefield Gallery Commissioning Patron, Chris Klingenberg.