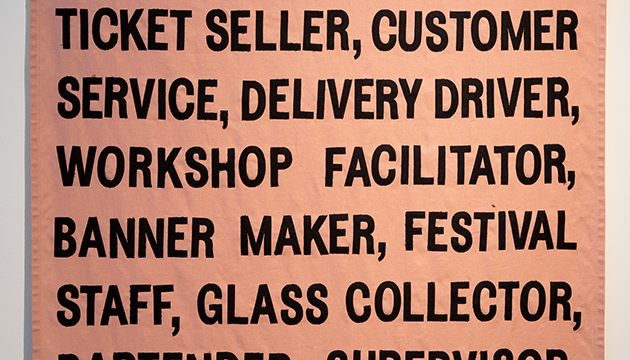 20 January 2021 / 6:00 - 7:30pm (online, via zoom)
Is there something you have wanted to do all lockdown or a New year's resolution you are worried you won't get off the ground?
Whether it's learning to play the piano, speak a new language, make Babbka or revisiting an old artwork; submit your intended new venture to our panel of artists and they will give you a bespoke obstruction to make it harder for you!
To take part and book a place please send a short description of your intended activity, no more than 300 words and up to three images if appropriate, to leslie@castlefieldgallery.co.uk by midnight on Wednesday 13th Jan. Each person will receive a bespoke obstruction from the panel of artists from the Obstructions exhibition: Sabrina Fuller, Parham Ghalamdar, Paddy O'Donnell, Katie Tomlinson.
The event will begin with an introduction to the Obstructions exhibition and a word from the artists about their work in it. Followed by a discussion of a selection of the 'New Year's Obstructions' they have given out. Considering how obstacles can aid creativity, make learning more dynamic or help to change our perspective.
You can book free tickets HERE.
Image: Tara Collette, Rethink, Reskill, Reboot (2020). Mixed Linen and Cotton twill. Image courtesy Jules Lister.