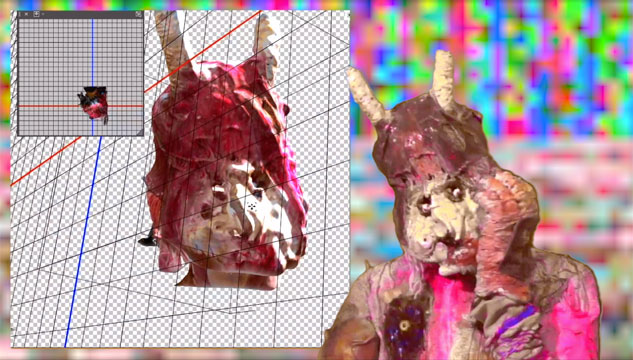 26 May 2020 / 18:30-20:30
For Castlefield Gallery Associates members only
For some of us, lockdown provides a bit of time to get to grips with those skills we've always meant to get round to. For others, there's less time than ever – but still a desire to learn new techniques and expand our practice. Our lives won't always be this mediated by screens; but while they are, we may as well have some fun with it…
For our May Castlefield Gallery Associates session, artist John Powell-Jones will introduce us to the basics of making films on your phone and editing them using free easy-to-access software. John's practice includes film, ceramics and performance; he will share his experience of learning to make films using what he had to hand.
Whether you want to make artist films, create a video sketchbook or document your process for social media, phone filming provides an innovative, dynamic, immediate and low cost way of making and sharing your work. This session is for those who've never made a film before and for those who want to refresh their film-making practice.
John Powell-Jones' practice deals with themes of perception, power structures and personal reality, an on going study into the degrees of separation in which screen and lens act to inform how we perceive morality. These ideas are explored through the use of fictional narratives played out through video, performance and installation, interweaving costume, dance and ritual, taking inspiration from European folklore, body horror and science fiction.
Neoliberal western ideology tricks us into distancing ourselves from the suffering and pain experienced by others, heightening our ability to mentally turn 'being' into 'thing'. John is interested in how these ideologies dictate views on tradition, notions of normality or rather what we as a society perceive as normal. Rather than viewing these parameters as in constant fluctuation dependent on the dominant status quo, they are instead regarded as ancient lore, heritage or traditional values. Recent exhibitions include:
'Other Transmissions', Whitworth Art Gallery, Manchester (2020); 'Technotrash: The Fellowship of Technoid' Holden Gallery, Manchester (2020); 'Here and How?, Motion Sickness Project Space, Cambridge (2019); 'Slime Of UR Life: Work Drinks', Paradise Works, Salford (2019); 'Proforma Pavilion' 2019, Corte Supernova, Venice (2019); 'Work Drinks', STOCK Gallery, Levenshulme (2019); 'Other Transmissions', TATE Liverpool (2019); 'Conversations Series II' Oct 2018 – Feb 2019; 'INSANIA' Storm and Drunk Gallery, Madrid (2018); 'The Manchester Contemporary with Castlefield Gallery/Venture Arts' (2018); 'SUBI 수비' Castlefield Gallery, Manchester (2018).
Image: John Powell-Jones – Conversation Series film still, 2019