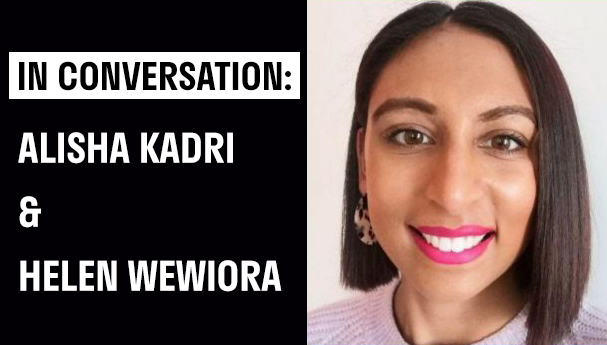 13 June 2023 / 6.30pm - 8.30pm
FOR CASTLEFIELD GALLERY ASSOCIATES ONLY
Online event
Join us for a zoom conversation with Castlefield Gallery Director Helen Wewiora and Alisha Kadri to discuss fundraising. From how to find the right funding for your project to tips on putting your ideas into words and how to navigate the application process.
———————————————————–
Alisha Kadri is passionate about giving people that make great art happen the tools to sustain themselves and have thriving creative careers. Her career spans across 10 years curating, commissioning and generating income for Watford Palace Theatre, Slough Borough Council, Manchester International Festival and the University of Salford. She is continuing to be a change-maker within diversity, development, and inclusion, including in an advisory and consulting capacity with the BAME North West Fundraising Network, Manchester International Festival and the Institute of Fundraising. Alisha is currently Head of Business Development & Membership at One Dance UK.
Helen Wewiora is Director/Artistic Director of Castlefield Gallery. Prior to this she worked for Arts Council England whilst also co-directing her own curatorial agency. Helen has worked for Cornerhouse (now HOME), the BBC,the Foundation for Art & Creative Technology (FACT) and Tate Education. Much of her career has focused on the practice and career development of visual artists.